Regardless of the industry or individual being served, our software is geared towards providing the necessary tools as a means for gainful employment.
Over the next few months, join us for our Pathways to Employment webinar series. In each episode, we'll highlight how our clients are using our products in unique and inspiring ways to help job-ready individuals secure employment.
Thriving in a Changing World
Wednesday, April 28
2-3 PM EST
After a year of uncertainty and change, thriving is more important than ever -- but you need to have the right tools.
This April, join Bounce CEO and Founder, Maria Smith, for the next installment of our Pathways to Employment webinar series. Maria will lead the discussion on the journey to self and social awareness, and will identify opportunities for positive change and outcomes.
Attendees will learn how to build resilience, discover ways to move from transactional to transformational case management, and develop an understanding of the stages of change.
Register today, and join us for this unique event.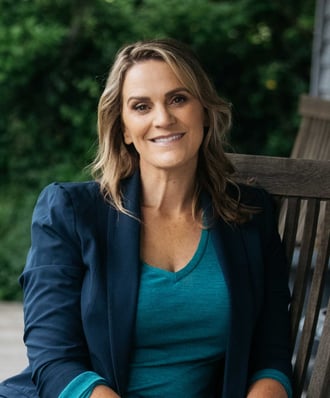 Maria Smith
Founder and CEO
Bounce
Based in Australia, Bounce takes traditional training formats and makes fresh, experiential programs that are smarter, not harder. Since 2006, the organization has been teaching essential life skills, such as communication, emotional intelligence, rapport, and more.
Check out Bounce's soft skills online training platform and their site for providing free information and resources to those working in employment-based services.
Feel Free to Review Past Episodes of Our Webinar Series
Webinar Rewind: Pathways to Employment with New Mexico
Find out How New Mexico Developed a Virtual Career-Planning Platform
In the third installment of our Pathways to Employment webinar series, Economist Michelle Doran and Youth Engagement Coordinator Rebecca Sisneros discussed the New Mexico Department of Workforce Solutions' (NMDWS) journey to develop the Career Solutions Portal, a virtual career planning platform.
The Career Solutions Portal specifically targets youth within the state of New Mexico. NMDWS approached Geographic Solutions to work on this project based on a foundation that was started with two existing systems: Labor Analysis Statistics and Economic Research (LASER), and the New Mexico Workforce Connection. Today, the Career Solutions Portal serves approximately 89 school districts and 338,220 students.
But, these resources aren't limited to young people.
Adults seeking change or facing barriers are able to use these tools when they need help moving forward or creating their unique pathway to success. The Career Solutions Portal has also inspired statewide curriculum and a facilitators' guide. Through a series of lessons, the guide outlines success strategies and encourages career exploration.
Check out the webinar video to hear Michelle and Rebecca discuss the Career Solutions Portal.
Replay February's Pathways to Employment webinar
To find out how North Carolina used Innovative Avenues for Service Delivery
In our second Pathways to Employment webinar, the North Carolina Department of Commerce and the Guilford County (Greensboro) teams described how they implemented many of Geographic Solutions' staff efficiency and no-touch service delivery tools prior to and during the onset of the coronavirus pandemic.
As many agencies were instructed to work from home, staff members in North Carolina successfully navigated the challenges that many agencies faced across the nation: signing and uploading documents remotely and securely, using live chat to serve an influx of individuals, and effectively capturing digital signatures, just to name a few. Hear how they met the challenge of providing remote service delivery, while maintaining high levels of business continuity
Download the presentation and listen to the entire webinar. And, keep an eye out for the next event in our Pathways to Employment webinar series.
Watch the Webinar Rewind to Find Out
How Tulare Keeps Recidivism Rates Low
In the kickoff to our Pathways to Employment webinar series, the Tulare County team described how they maintain their area's recidivism rate with the RESET program and custom portal. With Tulare County's Employment Connection, Probation Department, and Workforce Investment Boards working as a team, the group facilitates the process of employing justice-involved individuals after release from jail or prison.
Download the presentation and listen to the entire webinar. And, keep an eye out for the next event in our Pathways to Employment webinar series.