Behind the Software:
Telling Stories of Client Success
The Pathways to Employment (P2E) webinar series aims to tell the stories that power our platforms. We hope that attendees of this series will:
Learn something new
Answer a burning question
Take away a new approach
Each episode has highlighted our clients and partners performing outstanding work, such as:
Reducing recidivism
Using virtual service delivery
Helping career seekers upskill
Assisting students with career planning
Surveying the labor market
Serving populations with barriers
...and so much more!
View resources from each of our previous episodes below. And check back frequently on this page for the next event in this series.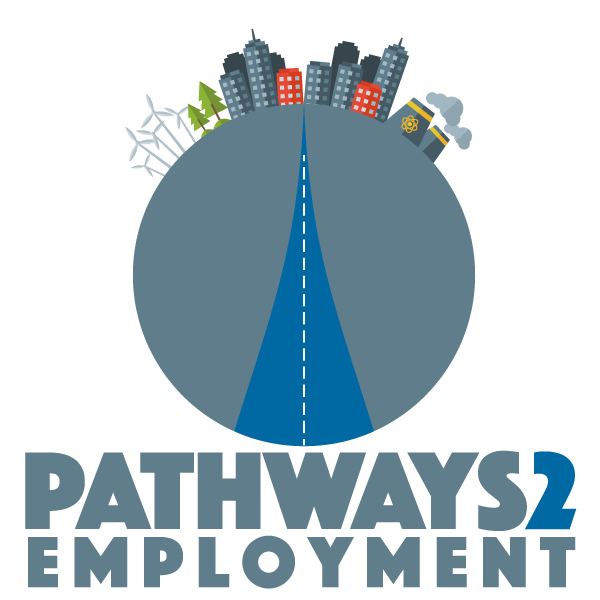 Webinar Replay: State of Reentry Panel Discussion

Our most recent Pathways to Employment webinar, which was held on Tuesday, May 23, featured four experts in the field of reentry employment. Each one provided their insights on the state of the industry, and pinpointed the many challenges faced by those reentering the workforce, such as housing, transportation, resources, and financial literacy. They also discussed ways as to how employers can positively impact human resource policies by removing the stigma of hiring justice-involved job seekers.

If you missed the initial live webinar and would like to watch this insightful discussion, watch the recording below.
Webinar Rewind: Get Results with Behavioral Nudging

On Wednesday, April 12th, we were joined by Maria Smith, Founder and CEO of Bounce. During this session attendees learned how to enhance decision making with behavioral economics. Maria described how a gentle nudge can help positive behavior take place. This action creates a pathway in the brain that guides decision making.
Please click below to watch a recording of this event.
Webinar Rewind: The Entrepreneurship Advantage

In December, we were joined by three subject matter experts who provided valuable information and unique concepts to help individuals determine, first, if they have the skills necessary to start their own business and second, how to put those skills to use in order to make it successful and sustainable.
Watch this webinar session by clicking below.
Webinar Rewind: Creating Positive Outcomes for Justice-Impacted Talent

There are myriad barriers facing individuals after incarceration -- and these are most pronounced with relation to employment. Jeff Abramowitz experienced this first-hand, and shared his journey during our November 2022 Pathways to Employment webinar.
Click below to see a recording of the session.
Replay: Thriving in the Gig Economy
In our previous Pathways webinar, we brought together a panel of international experts from the US, UK, and Germany to provide insights, perspective and answers to your questions regarding the many nuances of the gig economy.
Gig workers rely on flexible, temporary, or freelance jobs. Some of the most notable gig jobs are represented on different continents by companies such as DoorDash, Deliveroo, Upwork, Fiverr, Uber, and Airbnb. The United Nations have also included this type of work in the Sustainable Development Goals.
It's projected that by 2027, the gig economy will make up 50.9% of the total U.S. workforce. The EU estimates that the number of people working for digital platforms across the continent will grow from 28 million to 43 million by 2025. In a 2021 report from Adobe titled "The Future of Time," its research showed that 51% of respondents favored complete flexibility in their work schedules.
To learn more, click on the image link below to watch the replay of this panel discussion.
Replay: Trends in Employment for Persons with Disabilities
The impacts of the pandemic are still being recognized in all areas of our lives; this includes the world of work and how the changes impact persons with disabilities. And earlier this week, we hosted a panel discussion with three experts from the accessibility industry.
Our panelists shared a discussion about trends in unemployment from the beginning of the pandemic until now, how to support people with the most significant disabilities so they can have success in the competitive labor market, workplace flexibility, and so much more.
Watch the recording of this panel discussion to find out more.
Replay: Preparing the Youth with Future Job Skills
The youth are the future of our workforce, and in May, we hosted a panel discussion with experts from across the United States.
During this session, the audience heard our panelists share information about:
The regions and programs that they oversee and serve
How they each uniquely work to prepare the youth for the workforce
How the use of technology has grown to be a key factor in keeping youth engaged
The positive effect that has happened for youth employment because of rapid digital transformation, including flexible work schedules, increased benefits, and higher wages
New skills that the younger generations are bringing as they enter the workforce
...and so much more!
Our webinar audience also engaged in the discussion through a series of interactive polls. When asked about their insight on top skills needed for youth entering the workforce, motivation, support, and communication received the most votes. Accountability and soft skills trailed closely behind.
Replay: The State of Apprenticeships
In 2019, the U.S. Department of Labor (USDOL) announced plans to expand apprenticeships in the United States, establishing a process for the development of high-quality, industry-recognized programs. They created a new system that paved the way for educational institutions to receive grants when they partner with employers. Fast forward to 2022, and apprenticeships are white-hot.
In February's Pathways to Employment webinar, our panel of experts shared their knowledge on:
The rate of growth for apprenticeships in their area
The "why" behind the urgent and timely need for apprentices
Ways that apprenticeship stigma can be broken
New approaches for agencies seeking program funding
Tips for working with employers to develop programs
Watch the video from our State of Apprenticeships panel to find out more.
Replay: Tri-Parish Works Pivots During the Pandemic
To Deliver High-Quality Service
Within 24 hours of the 2020 economic shutdown, Louisiana's Tri-Parish Works began planning how to prepare staff member to quickly and efficiently pivot.
Their preparations included:
Developing a contingency plan
Creating a work-from-home strategy for flow and accountability
Identifying quick and low-cost logistical solutions
Following these steps resulted in a unique brand of center-wide service delivery responsible for fielding 23,000 calls, texts, and emails.
18 months later, this team is pivoting again to aid in the economic recovery. They've learned that resilience and sustainability plans are critical; that flexibility bears opportunities to overcome obstacles; and to remember the "why" for the work that they do.
Find out more about this team's incredible effort during the pandemic by viewing the resources below.


Replay: How the NCWorks Veterans Portal
Helps Returning Service Members Find Employment
In November, we heard from the North Carolina Department of Commerce and their veterans employment services program.
By partnering with Geographic Solutions -- and through collaboration between several interdepartmental teams -- the NCWorks Veterans Portal was created to assist veterans, transitioning service members, and eligible spouses.
Download a PDF version of the slide deck, and watch a recording of the presentation by clicking below.
Replay: How Texans are Skilling Up
To Gain Employment in High-Demand Industries
In April of 2020, unemployment levels reached historic heights in the state of Texas. As a result, there was an increased need for a range of services to support businesses and workers, including the unemployed. The Texas Workforce Commission partnered with Metrix Learning to offer online skills gain and certification services.
Download a PDF version of the slide deck, and watch a recording of the presentation by clicking below.
Replay: The CDLE Uses Labor Market Data
To Support Colorado's Economic Recovery
During our July episode of Pathways to Employment, we heard from the Colorado Department of Labor and Employment's (CDLE) Economist, Monicque Aragon, about using labor market information to bolster the state's economic recovery.
In 2006, the CDLE partnered with Geographic Solutions to launch the Colorado Labor Market Information (COLMI) Gateway, the official online source for estimating and measuring:
Non-farm payroll jobs
Labor force
Total unemployment
Number of unemployed
Unemployment rate
Occupation wages and employment
Industry wages and employment
Shortly before the pandemic, the CDLE created a method to disseminate economic data by hosting the information on the COLMI Gateway. They used a simple email subscription list for agencies, media outlets, and more to receive the data. Initially garnering 200 signups, the list has now swelled into the thousands as the pandemic persists.
Learn more about how Monicque and her team at the CDLE is using the COLMI Gateway on the state's path to economic recovery by watching the webinar recap video and viewing a PDF version of the presentation.
Replay: The Jobs First Employment Services Program
Helps Connecticut with Reemployment
Our May Pathways to Employment webinar highlighted the Connecticut Department of Labor's (CTDOL) work administering the Jobs First Employment Services (JFES) program.
The program provides employment services to time-limited recipients of Temporary Family Assistance, and helps parents gain skills to obtain employment and become independent of cash assistance. Team members at the CTDOL partner with Connecticut's Department of Social Services and the five state workforce development boards.
The CTDOL team also partners with Workforce Alliance, and the Refugee Resettlement Agency with an embedded JFES case manager to provide refugee assistance.
Replay Pathways to Employment with Maria Smith
Thriving in a Changing World
Our April Pathways to Employment webinar featured Maria Smith, CEO and Founder of Bounce, and former keynote speaker at the 2019 Workforce Technology Conference.
Her presentation focused on how to bounce back and thrive after major challenges, and how to cope with stress in positive ways. She discussed working in strengths, the stages of change, building resilience in others, and the two distinct systems that impact our decision-making process.
Download the slide deck and view a recording of the presentation to replay your favorite parts of the event.
Bounce Soft Skills: bouncesoftskills.com/helping-clients
Job Coach Quiz: www.thewayfinders.com.au/job-coach-quiz
Webinar Rewind: Pathways to Employment with New Mexico
Find out How New Mexico Developed a Virtual Career-Planning Platform
In the third installment of our Pathways to Employment webinar series, Economist Michelle Doran and Youth Engagement Coordinator Rebecca Sisneros discussed the New Mexico Department of Workforce Solutions' (NMDWS) journey to develop the Career Solutions Portal, a virtual career planning platform.
The Career Solutions Portal specifically targets youth within the state of New Mexico. NMDWS approached Geographic Solutions to work on this project based on a foundation that was started with two existing systems: Labor Analysis Statistics and Economic Research (LASER), and the New Mexico Workforce Connection. Today, the Career Solutions Portal serves approximately 89 school districts and 338,220 students.
But, these resources aren't limited to young people.
Adults seeking change or facing barriers are able to use these tools when they need help moving forward or creating their unique pathway to success. The Career Solutions Portal has also inspired statewide curriculum and a facilitators' guide. Through a series of lessons, the guide outlines success strategies and encourages career exploration.
Check out the webinar video to hear Michelle and Rebecca discuss the Career Solutions Portal.
Replay February's Pathways to Employment webinar
To find out how North Carolina used Innovative Avenues for Service Delivery
In our second Pathways to Employment webinar, the North Carolina Department of Commerce and the Guilford County (Greensboro) teams described how they implemented many of Geographic Solutions' staff efficiency and no-touch service delivery tools prior to and during the onset of the coronavirus pandemic.
As many agencies were instructed to work from home, staff members in North Carolina successfully navigated the challenges that many agencies faced across the nation: signing and uploading documents remotely and securely, using live chat to serve an influx of individuals, and effectively capturing digital signatures, just to name a few. Hear how they met the challenge of providing remote service delivery, while maintaining high levels of business continuity
Download the presentation and listen to the entire webinar. And, keep an eye out for the next event in our Pathways to Employment webinar series.
Watch the Webinar Rewind to Find Out
How Tulare Keeps Recidivism Rates Low
In the kickoff to our Pathways to Employment webinar series, the Tulare County team described how they maintain their area's recidivism rate with the RESET program and custom portal. With Tulare County's Employment Connection, Probation Department, and Workforce Investment Boards working as a team, the group facilitates the process of employing justice-involved individuals after release from jail or prison.
Download the presentation and listen to the entire webinar. And, keep an eye out for the next event in our Pathways to Employment webinar series.